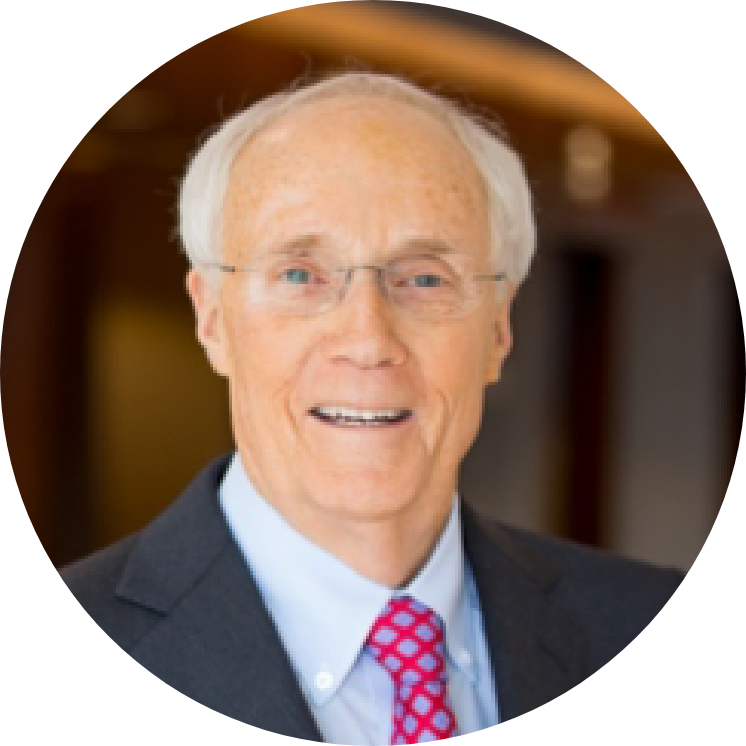 Tryg was born in Palmerton, Pa. on Jan. 3, 1937. He earned a bachelor's degree in philosophy and political science from Dartmouth College and an MBA from the Amos Tuck Graduate School of Business. Following his MBA, Tryg spent three and a half years as a naval officer with the U.S. Pacific Fleet aboard the USS Mount Katmai (AE-16).
After his military service, Tryg worked in sales and marketing for Procter and Gamble, Glendinning and Marketing Continental, where he was co-founder. At age 35, he experienced severe pericarditis, prompting him to re-examine his goals and shift his career to media and communications.  
During his time in the cable industry, Tryg was chair/CEO of its second-largest corporation, American Television and Communications Corporation (ATC), and founded or co-founded six cable television networks including Food Network, E! Entertainment and Northwest Cable News. He was chair of The National Cable Television Association and a leader in the passage of the 1984 Communications Act. He revolutionized the business side of the industry through innovative approaches to customer service, system clustering and validating the advertising market for cable.
Tryg has also made significant civic and philanthropic contributions to a range of causes. He has been deeply involved in winter sports, co-founding the nonprofit Adaptive Spirit to support opportunities for Paralympic ski and snowboard athletes, serving as the United States' Chef de Mission for the 2006 Paralympic Winter Games in Torino, Italy, and acting as a trustee of the United States Ski Team Foundation (USSTF).

Now Chairman Emeritus at the University of Denver, Tryg has served as a trustee since 1996 and chaired the Board of Trustees from 2009-2014. Other notable contributions in Colorado and the Denver region include more than a decade as a trustee at the Denver Art Museum and more than 35 years as a member with the Colorado Forum. In 1988, Tryg was appointed by Colorado Governor Roy Romer to the Colorado Baseball Commission and helped to bring a new franchise, the Colorado Rockies, to Denver.
Tryg advises businesses, invests in promising ventures and provides pro bono services as well as support and advisement to the No Labels and Problem Solvers Caucus bipartisan political movement. Tryg has four children and six grandchildren. He and his wife, Vicki, live in Denver with homes in Vail, Colo. and Naples, Fla.
Colorado Forum

Denver Art Museum Board of Trustees

No Excuses

No Labels

Spruceview Capital Partners Board of Advisors

The National Cable Center Honorary Board of Directors

The Social Science Foundation (Josef Korbel School of International Studies)

University of Denver Board of Trustees

Adpay (now Ancestry.com)

Cable Labs

Citizen's Bank (now Royal Bank of Scotland)

CNN

Continental Cablevision (now Comcast)

Denver Baseball Commission

Dreyfus Founders Fund

FCC Advisory Committee for High-Definition Television



JD Edwards (now Oracle)

Lifespan

The National Cable Center

National Cable Television Association

Peapod (now a division of Ahold)

Providence Journal Company

Rhode Island Hospital

Turner Broadcasting (now Time Inc./AT&T)

United States Ski Team Foundation

Verio (now NTT)